Towson, Maryland Dental Practice
The brief descriptions below are designed to familiarize you with our staff's training, professional credentials and work experience.
Dr. Martin's Biography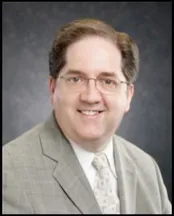 Dr. William F. Martin is a fourth generation dentist practicing General and Cosmetic Dentistry in Towson, Maryland. Dr. Martin's practice is focused on comprehensive dentistry for patients of all ages. His office in Towson has been equipped with the latest technology including Lasers, Digitally Radiology, Intraoral Cameras and the latest in tooth colored restorative materials. Dr. Martin is one of the Mid-Atlantic's most experienced practitioners in bleaching including the Zoom Advanced System. The office provides a full range of serves for children including Orthodontics. Dr. Martin is a certified Invisalign Provider. In addition to his private practice responsibilities Dr. Martin serves as Dental Director of Villa Assumpta, in Baltimore, Maryland which is home to more than 100 retired School Sisters of Notre Dame.

Dr. Martin has lectured extensively on Lasers, Implants and Technology. He currently serves as the President of the Maryland State Dental Association. Dr. Martin is in the third year of a four year term as a member of the American Dental Association, Council on Membership. He is one of the founders and current chair of the Maryland State Dental Association's, Access to Care Committee. Access to Care Day brings focus on the dental needs children face in Maryland and how dental providers may better serve these children. The Maryland Dental Leadership Roundtable (MDLR) was developed by Dr. Martin as a way to bring all of Maryland's Dental Organizations together to solve problems faced by all practitioners. The MDLR was awarded a Golden Apple in 2009 by the ADA. As MSDA President Dr. Martin is currently leading the MSDA's multipronged approach to repeal and replace odorous X-ray Compliance Inspections imposed (IMPOSED) by the Maryland Department of Environment.

Dr. Martin lives on the Severn River in Annapolis, Maryland and has varied interests. He is a Member of Woods Memorial Presbyterian Church. An Eagle Scout, he consults for the Boys Scouts of America on Health and Safety Issues and serves on the Northeast Regional Inspection Team certifying summer camping programs. Always near the water, he splits his down time between sailing on the Severn River in Annapolis, surfing in Ocean City, Maryland, and fishing in Cape Hatteras, NC. Rusty a 6 month old Pomeranian is the latest addition to the family, and is currently being trained as a therapy dog.